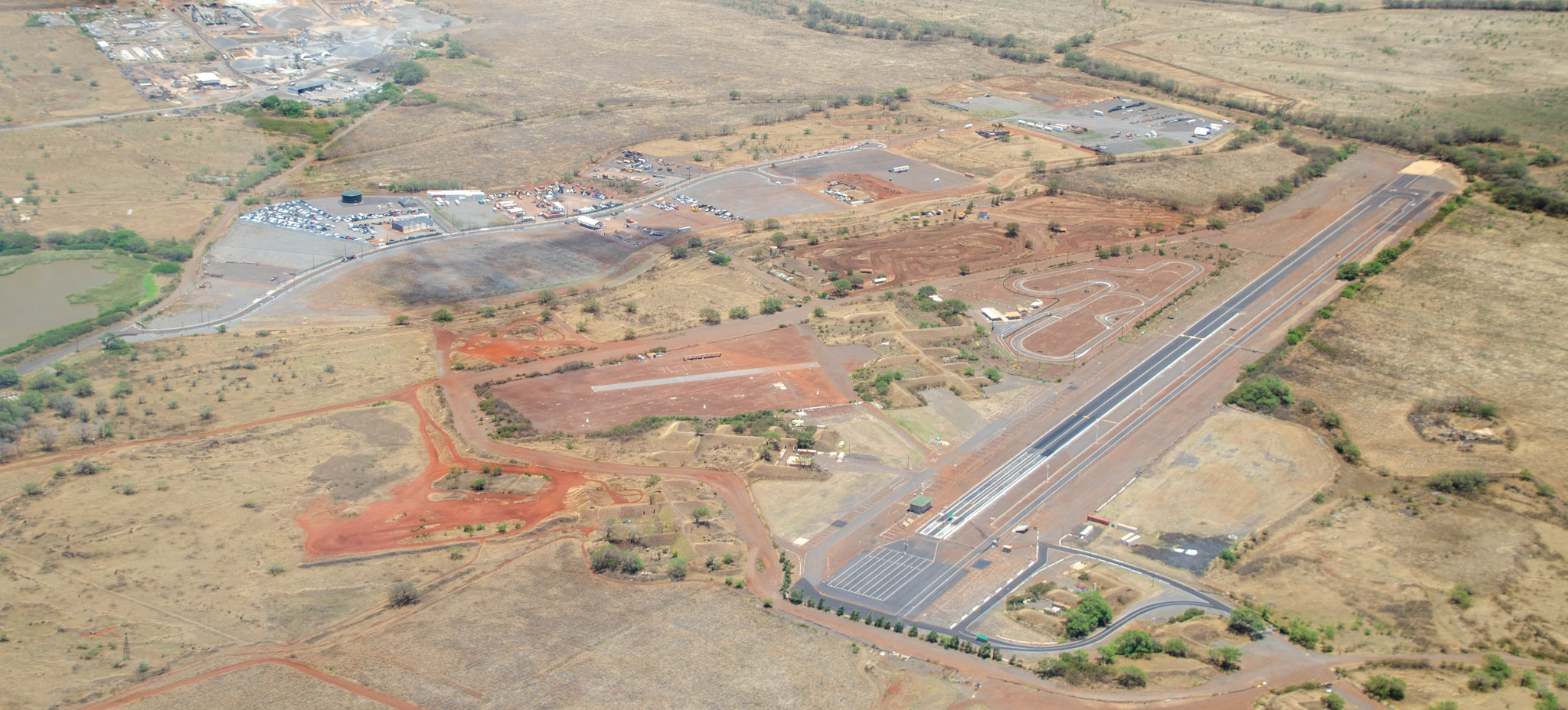 Car Rentals at Molokai Airport
Molokai Airport Car Rentals
A trip to Molokai means a visit to the Molokai Airport, as flying is the best method of travel to this island. Located six nautical miles northwest of Kaunakakai, Molokai Airport, also known as Hoolehua Airport, was founded in 1927, and is the principal airport for the Island of Molokai. With 2 runways, this airport accommodates commuter, air taxi and general aviation activities on its 288 acres. It is recommended that travellers secure pick-up of their Molokai Airport car rental prior to arriving, as rentals are known to book up quickly.
The passenger terminal is located near the principal runway, making this most convenient for Canadian travellers. There are no flights from the Mainland directly to Molokai. The best option for travel to Molokai would be through Honolulu Airport (HNL) on Oahu and then board a connecting flight to this smaller Island. There are flights between Molokai and the other Hawaiian Islands in case you wish to make Molokai a stopover on a trip to more than one island for your vacation.
What's available at Molokai International Airport (MKK)?
Molokai Airport is a small terminal, complete with ticket counters, baggage claim facilities and security all located on the ground level. Food and beverages can be purchased from the snack bar located within the terminal. If you are looking to purchase a Lei, a variety of choices can be purchased from the Flower and Lei shop right in the terminal.
Molokai Airport offers Canadian travellers a Visitor Information Program – look for their booth located in the main terminal – this is a great place to find out more information on where to go, what to do, and where to stay during your trip.
Persons with disabilities are able to move through this terminal with ease, as it is completely wheelchair accessible, and those with mobility impairments can be assisted with a boarding lift service as well, arranged through the airline. Texting telephones for the hearing impaired can be found in the lobby of the terminal.
There is only one car rental company located at this airport, located on the far side of the parking lot just outside of the terminal. It is always a wise idea to book your Molokai car rental as soon as you have your flights confirmed, as cars can all be rented out at this small location.
WHICH CANADIAN AIRPORTS HAVE DIRECT FLIGHTS TO MOLOKAI INTERNATIONAL AIRPORT (MKK)?
There are no direct flights from Canadian airports to Molokai. All flights to Molokai will be local inter-island flights from other islands.
Vancouver International Airport (YVR)
You would be best to fly into HNL or OGG Airport on a direct flight, then arrange an inter-island flight to Molokai
Toronto Pearson International Airport (YYZ)
You will have to find a flight to HNL or OGG, and then arrange an inter-island flight to Molokai. You might want to plan a few nights stay on a larger island first.
Montreal Pierre Elliott Trudeau International Airport (YUL)
You will have to plan a flight that will take you to a larger island like HNL or OGG Airport locations, and then plan an inter-island flight to Molokai.
Ottawa McDonald-Cartier International Airport (YOW)
Look for the best connections for a flight to Oahu or Maui, and then transfer to an inter-island flight to Molokai.
Calgary International Airport (YYC)
Choose the best direct flight to a larger island, and then arrange a connecting inter-island flight to Molokai.
COVID-19 INFORMATION FOR CANADIANS TRAVELLING TO MOLOKAI
Hawaii's Covid restrictions are listed on the link below. They are changing constantly, and it is now much easier to travel to Hawaii if you live in Canada.
Molokai International Airport Information
Molokai Airport Rental Car Providers

CAR RENTALS IN MOLOKAI AIRPORT (MKK) FAQs
What do Canadians need to know before renting a car at Molokai Airport?
Canadians travelling to the Molokai Airport Car Rental location will need to bring their return airline ticket, passport and current Canadian driver's licence from their Province.
Make sure you check with your home car insurance provider to see what insurance you may already be covered for in a rental car. Some credit cards also provide some coverage. You don't want to show up at the counter not knowing if you need to purchase expensive insurance if you may already be covered.
All charges to your credit or debit card will be in USD, and this will be translated to Canadian Dollars on your Canadian credit or debit card.
Is a car rental at Molokai Airport necessary?
Booking a Molokai airport car rental is highly recommended as there are few other options including taxi services that tend to be costly. If you want to experience this island in its full potential, you will want to be able to drive and keep your own timetable.
Should I book a rental car before arriving at Molokai (MKK) Airport?
It is always a wise move to book your car as soon as you have your flight booked to ensure you have a guaranteed MKK airport car rental when you arrive. Obtaining a car rental for Molokai Hawaii Airport can be difficult once you arrive, as there is only one car company located at the airport, and the cars sell out on most holidays, during peak seasons, and at the time of major events on the Island.
How can Canadians rent a car at Molokai (MKK) Airport?
As soon as you have booked your flight to Molokai - it is time to start planning your car rental for Molokai. On our website, you will find a display of the available vehicles for rent on Molokai. Not all car sizes may be available, as the popular Molokai car rentals sell out quickly.
Choose the vehicle that best suits your needs, and hold it. You can then relax and know you won't have to worry about not being able to travel around this beautiful Island.
What should I provide at the rental counter for the best car rental at Molokai Airport?
Bring your confirmation # - this is located on the rental car contract we emailed to you with all of the details. A valid driver's licence in the name of the main driver is a necessity. If you are from a country that does not have alphabetical driver's licences, you must also bring an International Driver's Permit to accompany your driver's licence.
A credit card or debit card in the name of the main driver is also required - most car companies will accept a debit card with a Visa or Mastercard logo, but may require further documentation as well. This information will all be located on the confirmation email we sent you, under "see details". If you are adding any additional drivers, you must also bring them to the counter with their driver's licence as well so they can be added to your contract.
Rentals by Island
Rentals by Island
Looking for an alternate way to find your perfect car?
Try searching by island instead.
Rentals by Island