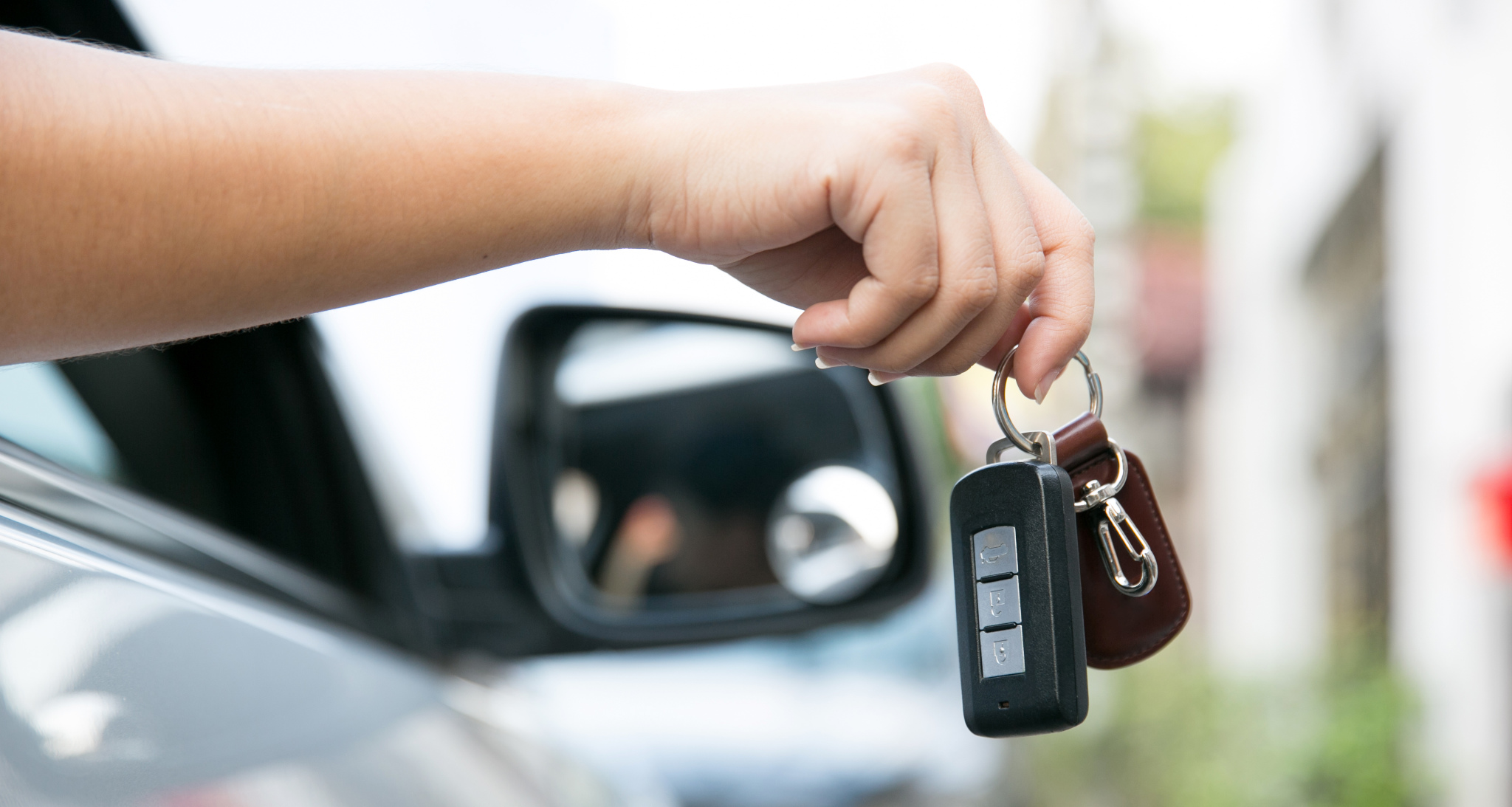 Enterprise Car Rental Terms
ENTERPRISE RENT A CAR
Enterprise Rent a Car is part of Enterprise Holdings, which includes Alamo Rent a Car and National Car Rental. Enterprise was founded in 1957 with a fleet of 7 cars and a man named Jack Taylor, and today has over 8,000 Enterprise Rent a Car locations worldwide, and ranks as the largest transportation provider.
Customer service, honesty and integrity are all words that fully describe what Enterprise stands for. Enterprise takes an active role in sustainability, always thinking about the impact on the future. As the largest car rental company, they are well equipped to take on this position and foster innovation, research and test new solutions.

Working with Enterprise Rent a Car
Enterprise Car Rental has always been a pleasure to work with as a partner in the car rental industry. We have a strong and long lasting relationship with our team members at all Enterprise Rent a Car Hawaii locations. Enterprise cars are reliable, and kept up to date with a focus on cleanliness, mechanical servicing, and newer model vehicles. We receive very few customer concerns about Enterprise Rent a Car, and those concerns are handled quickly and efficiently by the staff at Enterprise in Hawaii.
Enterprise is ahead of the pack in car rental companies when it comes to customers with disabilities. They are committed to providing a range of Adaptive Driving Devices, including hand controls, left foot accelerators, spinner knobs and pedal extenders. These devices are always offered at no additional cost. Drivers just need to contact us at least 24 hours in advance.
Enterprise Rent a Car FAQ
What do I need to rent a car from Enterprise?
Bring your confirmation # with you to your pick up location. This can be your whole confirmation email from us, or just the confirmation # details on your phone. Your driver's license is always a necessity. An International Driver's Permit may be needed as an additional document if your driver's license is not in English. A credit card matching the name of the main driver, or a debit card may be accepted if you have a return ticket, and if it has a Visa or MasterCard Logo, and passes a credit check where required. You will need to bring any additional drivers, their driver's license and credit card to the car rental counter as well.
Do you need insurance to rent a car from Enterprise?
Insurance is optional in Hawaii - you do not need to purchase insurance at the counter if you feel confident you have your own insurance policies that will cover you on a rental car. You can also purchase private insurance to cover your car rental before you leave home if you prefer, or use insurance coverage available on your credit card. Insurance is available for purchase at the counter if you choose that option as well.
How old do you need to be to rent a car?
Enterprise requires a driver to be at least 21 years of age in Hawaii. Drivers between 21-24 years of age will be assessed a young driver fee at the counter, which is a daily surcharge for young drivers.
Does Enterprise rent car seats?
Yes - there are 3 different types of car seats available, depending on the size and age of your child. You can reserve a car seat in advance, we would just need to know which size you would like to reserve. You can also consider bringing your own child seat with you - check with your airline to see if there is a cost to bring the child seat along.
What kind of cars do they rent?
Enterprise Rent a Car is well-covered in the range of vehicles you can rent, right from the most economical and small vehicles, right up to 15 passenger vans, and pick up trucks. They are also known to have a nice variety of exotic cars in some locations.
Does Enterprise charge for additional drivers?
Enterprise has a general policy of "Spouse Drives Free". We have an arrangement with Enterprise that includes one free additional driver - which means anyone over 21 years of age, they do not have to be related. You must take your extra driver(s) with you to the counter along with their own driver's license to sign up as an extra driver.
ENTERPRISE TERMS AND CONDITIONS
Enterprise Car Rental Requirements
Valid Driver's License in the name of the driver
Major credit/debit card*
Passport (Foreign Nationals)
21 years of age. Drivers aged 21 – 24 are subject to a $20 day young driver surcharge
Clean driving record
Contracted Rate Benefits – one free additional driver (save $14.99 per day for the spouse or other additional driver/s)
*See approved credit cards and Enterprise Rent a Car debit card policies
Approved Credit Cards
American Express
Discover
Mastercard
Visa
Additional Enterprise Information & Requirements
Base rates do not include optional insurance, taxes, Vehicle Licensing fee, applicable Airport Concession Recovery Fee and the Hawaii Highway Revenue surcharge. Renters will be responsible for all charges at the rental location.
Weekly rates can be based on 5 – 7 consecutive days rental on one island only.
DEBIT CARDS: Debit cards must have the Visa or MasterCard logo on the card. The renter must show proof of a round trip travel ticket. Debit cards are NOT accepted from Same City/Island Renters or young drivers (ages 21-24). To rent at off-airport locations the Same City/Island Renter must show a current pay stub and utility bill.
Age Requirements: Qualified renters shall be at least 21 years of age. Renters between the ages of 21 and 24 will be assessed a $20 per day surcharge and may rent the following vehicle classes: Economy through Full Size cars, Cargo and Minivans, Pickup Trucks, Convertibles.
Enterprise has a 29 minute grace period for daily rentals. If the vehicle is returned within 2 hours of the time it was rented on a subsequent day, additional hourly charges will apply. Over 2 hours or more will incur an additional day charge.
24-hour advance booking recommended. No other coupons or discounts apply.
All rentals are subject to Enterprise's standard terms and conditions in effect on the rental date.
All prices USD and subject to HI taxes. Rates for taxes, optional products and surcharges are subject to change without notice.
Optional Services
(Optional services as currently offered, may be subject to change without notice)
*Contracted benefits only apply for the pre-negotiated rates posted.
Additional Driver
*One free additional driver (all others $14.99 per day)
Child Safety Seat $13.99/day ($69.90/week $140 max)
GPS Navigation Device $16.99/Day
Optional Protection Plans
Enterprise car rental insurance policy terms & conditions and rates are subject to change without notice
Collision Damage Waiver (CDW) $31.99/day
Extended Protection (EP) $14.24/day
Personal Accident Insurance (PAI) $7.00/day
Roadside Plus (RP) $6.99/day
Enterprise Rent a Car Locations in Hawaii
Big Island Hawaii
HILO AIRPORT (ITO)
1363 Kekuanaoa St, Hilo, HI 96720
Downtown Hilo
10 Halekauila Street, Hilo HI 96720
KONA AIRPORT (KOA)
73-107 Aulepe Street , KAILUA KONA, HI 96740
Downtown Kailua-Kona
74-5583 Luhia Street. Kailua-Kona HI 96740
Enterprise Waikoloa
Waikoloa Beach Marriott
69-275 Waikoloa Beach Dr. Waikoloa Village, HI 96738
Kauai Island
LIHUE AIRPORT (LIH)
3073 AUKELE ST LIHUE, HI 96766-1465
Lihue Town
3257 Kuhio Hwy Ste 3, Lihue, HI 96766
Lihue Town
3610 Rice Street #14, Lihue, HI 96766
Poipu
2641 Poipu Rd., Koloa, HI 96756
Kapaa
4-484 Kuhio Hwy., Kapaa, HI 96746
Maui Island
KAHULUI AIRPORT (OGG)
101 Airport Access Road , KAHULUI, HI 96732
Downtown Kahului
40 Hana Hwy, Kahului HI 96732
West Maui
Sheraton Maui Resort
2605 KAANAPALI PKWY STE 3, LAHAINA, HI 96761
Lahaina
30 Halawai Dr. Ste C, Lahaina HI 96761
Lahaina
6 Kai Ala Drive, Lahaina, HI 96761
Kihei
1280 S. Kihei Rd, Kihei, HI 96753
Kihei
3700 Wailea Alanui Dr, Kihei, HI 96753
Kihei
3850 Wailea Alanui Drive, Kihei HI 96753
Oahu Island
HONOLULU AIRPORT (HNL)
3255 AOLELE ST, HONOLULU, HI 96819-1866
Honolulu
609 Ahua Street, Honolulu HI 96819
Honolulu
1221 Kapiolani Blvd., Honolulu HI 96814
Honolulu
677 Ala Moana Blvd. #100 Honolulu HI 96813
Honolulu
1314 N. King St. Honolulu HI 96817
Honolulu
2552 Kalakaua Ave. Honolulu, HI 96815
Honolulu
2500 Kuhio Ave, Honolulu HI 96815
Honolulu
Outrigger Reef Waikiki 2169 Kalia Rd, Honolulu HI 96815
Waikiki
445 SEASIDE AVE., STE. 3C, HONOLULU, HI 96815
Waikiki Discovery Bay
1778 Ala Moana Blvd, Honolulu, HI 96815
Waikiki Kaiulani
151 Kaiulani Avenue, Honolulu, HI 96815
Waipahu
94-050 Farrington Hwy., Waipahu HI 96797
Alea
98-761 Oihana Pl. Suite D4, Aiea, HI 96701
Kahuku
Turtle Bay Resort 57-091 Kamehameha Hwy.,
Kahuku, HI 96731
Kapolei
Marriott's Ko Olina Beach Club
92-161 Waipahe Pl., Kapolei, HI 96707
Kaneohe
46-003 Alaloa St. Kaneohe, HI 96744
Wahiawa
935 California Ave Ste B17, Wahiawa, HI 96786
Wahiawa
Schofield Main Exchange Bldg
694 McCormack Rd. Wahiawa HI 96786
Marine Corps Base
Mokapu Rd A121. MCBH, HI 96863
Pearl Harbor
810 Willamette St. Pearl Harbor HI 96860