Rental Car Insurance in Hawaii
Rental car insurance is a package of insurance products that protects you from financial risks that might occur if you are involved in an accident while driving a rental vehicle. This insurance is broken down into individual items you may or may not need to purchase before you begin a car rental contract.
Some insurance products may already be included in your own private car insurance, your home insurance, your credit card, or other sources you may already have.
It is always up to the client renting the vehicle to ensure that they have enough insurance coverage. Auto insurance can be purchased from the car rental company, from a third party insurer of your own choice, or through your own policy or credit cards.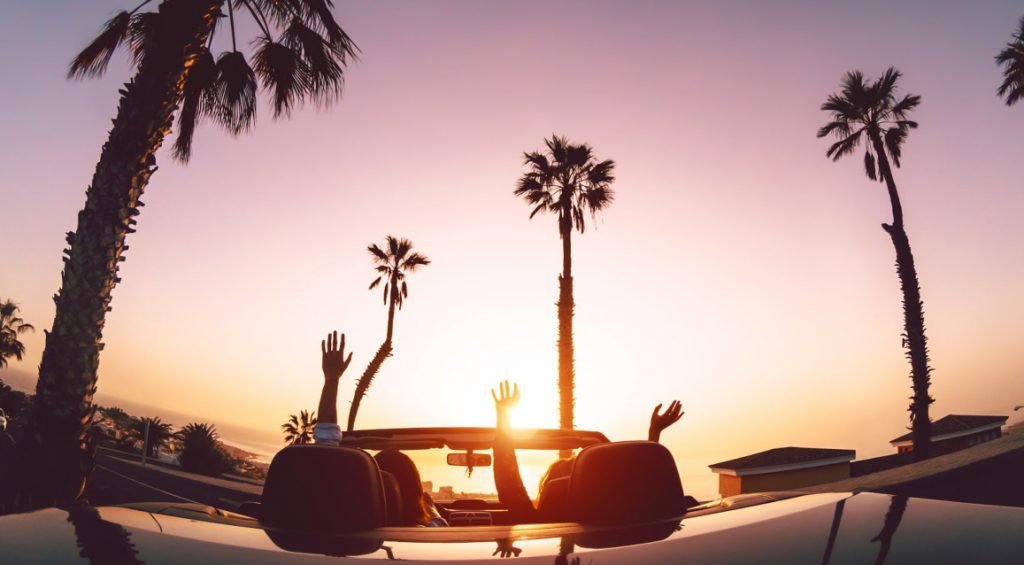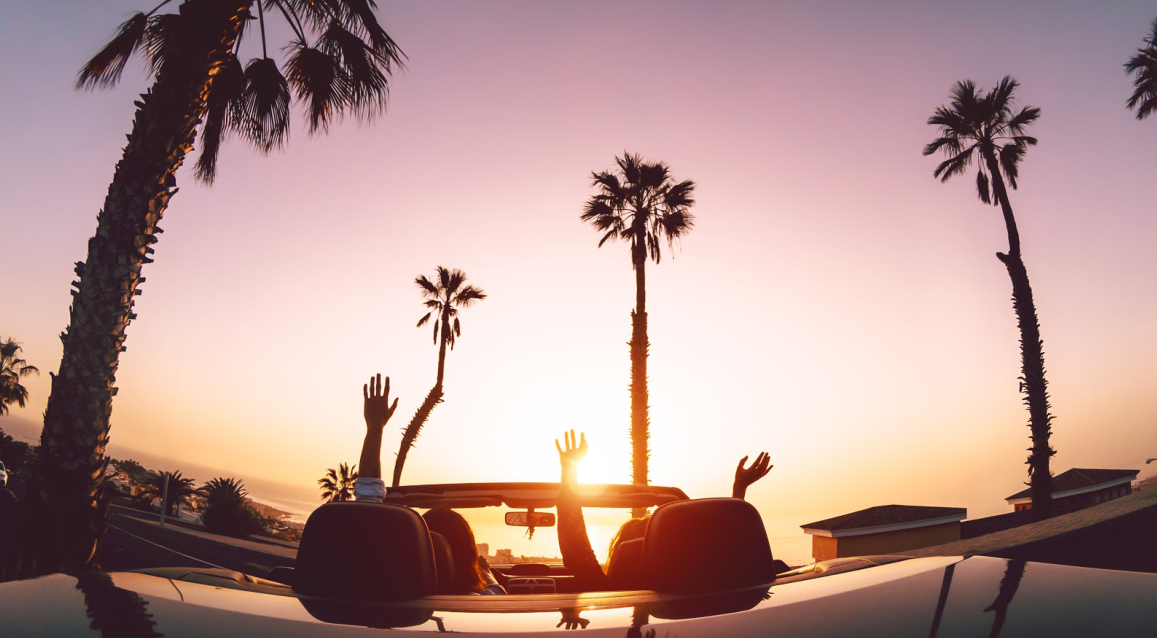 Hawaii Rental Car Insurance Laws
Hawaii is considered a "no fault state" which means the motor vehicle insurance provider will pay the bills for injuries to you and your passengers up to the limit of the coverage you purchased regardless of who was at fault. The injured can not sue the at fault party unless the injuries are considered catastrophic.
Personal liability, required by law in Hawaii, is required by law. Each car rental company has added the minimum liability to each of their rental cars, but it is up to the car renter to make sure they cover beyond what the state minimum is up to where their own comfort level lies. Collision insurance is not included in your rental, and you will be responsible for making sure you are covered.
You must be operating the vehicle in a legally responsible manner, and not in violation of any agreements with the car rental company. Insurance could be invalidated if you are found to be in violation of your rental car contract.
Anyone without enough insurance coverage could find themselves with large bills to pay if they are involved in an accident.
For more information please refer to the Hawaii Department of Commerce and Consumer Affairs.
Types of Rental Car Insurance in Hawaii
Rental car insurance comes in various forms. There are four main options: loss damage waiver (LDW) collision damage waiver (SDW), personal effects coverage (PEC), personal accident insurance (PAI), and liability. These coverages are meant to protect you and your passengers, the rental vehicle, personal belongings, any injuries that might occur, or damages to another person's property or vehicles as a result of a collision.
Please check with your personal auto insurance company before you travel to confirm if and what your personal policy will cover. You may also have coverage through your credit card company. Once you have this information, you will be ready to make an informed decision on what insurance you may need to purchase at the counter, or through a third party provider before you travel.
Loss Damage Waiver (LDW) or Collision Damage Waiver (CDW)
Loss Damage Waiver (LDW) will waive the renter's responsibility for any loss or damage to a rental vehicle as a result of theft, and collision of the rental vehicle.
Supplemental Liability Protection (SLI)
Supplemental Liability Insurance (SLI) protects you from being held liable in a collision, and provides the renter or any additional authorized driver as listed in the Rental Agreement, with automobile liability coverage against third party claims for bodily injury, death, and property damage resulting from an automobile accident. SLI does not provide coverage for uninsured and underinsured motorist protection.
Personal Accident Insurance (PAI)
PAI (Personal Accident Insurance) provides the renter and passengers with medical and death benefits in the event of an accident. Coverages are capped at various amounts depending on the rental company and rental location.
Personal Accident and Effects Insurance (PAE)
Personal Accident and Effects Insurance (PAE) provides accident, medical, death and dismemberment benefits for bodily injury resulting from an accident, and coverage for loss of or damage of personal property from the rented vehicle The coverages are capped at various amounts depending on the rental company and rental location.
Personal Effects Coverage (PEC)
Personal Effects Coverage (PEC) covers losses due to theft of belongings from the vehicle. The coverages are capped at various amounts depending on the rental company and rental location.
Roadside Assistance Plus (RSP)
Roadside Assistance Plus (RSP) contractually reduces the renter's cost to remedy non-mechanical problems such as replacement of lost keys, flat tire service (if no inflated spare is available, the vehicle will be towed. Cost of a replacement tire is not covered by RSP), lockout service (if the keys are locked inside the vehicle)
Credit Card & Auto Coverage
Most credit cards offer collision and damage insurance, covering you for the cost of the rental vehicle if it is stolen, vandalized, damaged or lost – even if you are at fault. This credit card company insurance could save you from having to purchase optional collision damage/loss waiver from the car rental companies.
You must read the fine print carefully, as it may not cover your for longer rental terms, or certain vehicle types, such as exotics, or vehicles that hold over 8 passengers. This insurance will also be voided if you violate your rental car contract in any way. Be careful looking at all of the options, and maybe check with your credit card company if you have any questions regarding what is covered and what insurance you may still need to purchase.
Unfortunately most rental and credit card protections do not cover the rental company's claim of Loss of Use. Leaving you liable for the vehicle's lost earnings while under repair and vehicle depreciation.
If you own an insured vehicle you may already have some coverage. You need to check with your insurance agent what car rental coverage exists.
Another option is to look at outside travel insurance policies, if you do need additional coverage, as they may be less costly than purchasing insurance at the counter.
Things to remember
The national car rental companies in Hawaii do not require renters to purchase their renters insurance products nor to show proof of insurance. It is always up to the car renter to assure they are properly covered.
We advise that you review all your insurance coverage through your insurance company as duplicating coverage purchased from the rental company could prove to be quite expensive. There is no point in purchasing a policy at the counter and paying a large extra daily rate for insurance if you already have enough coverage. Do your homework before you travel and arrive to pick up your vehicle.
Auto insurance is not included in any car rental package for US and Canadian residents. We offer inclusive rate packages that include protection products for residents of the European Union, United Kingdom, Australia, New Zealand and Asia. We are able to show these insurance included rates for foreigners using geo-location if visiting our site from abroad. If you do not see these rates when searching, please get in touch with us, and we can guide you through the process of choosing options that could work for you.
Make sure your additional drivers will be covered under your insurance no matter which policy you are driving under. You can ask your insurance company, your credit card company etc., if this is covered.
Rental Cover
Rentalcover.com is a 3rd party supplier of insurance. You can purchase this at the same time as you book your vehicle, or afterwards if you prefer by going back to the link in the email confirmation. Rentalcover will send you a separate email with all of the details of your coverage. This contract is between you and Rentalcover.com.
It is valid in all 50 States.
If you are not comfortable with the 3rd party collision you purchased through Rentalcover, you can cancel it right up until pick up time for a full refund.
TO CHANGE AN EXISTING POLICY OR CANCEL:

Go here: MODIFY RENTAL COVER


Sign in to your account using your email address and your Rentalcover Policy#.
You can Cancel your policy here up until the DAY BEFORE PICK UP – you can also reduce or increase the days you need coverage here – if you are increasing the # of days, you will need to provide your credit card information again as they will be charging you more money for the extra days.

TO CANCEL A RENTALCOVER POLICY FROM THE CAR BOOKING CONFIRMATION EMAIL WE SEND YOU:

View the confirmation email we send you with all of the details of your Car Rental, scrolling to the View Details link, and opening it.
You will see your reservation details, with an option to cancel the reservation and Rentalcover or just cancel the Rentalcover.
Use the Cancel Rentalcover Button, and it will cancel – right up until pick up time on the day you are picking up the vehicle.
This is the ONLY place on the day of pick where Rentalcover can be completely canceled.

IF YOU CHANGE THE MAIN DRIVER'S NAME ON YOUR CAR BOOKING – YOU MUST CHANGE IT ON RENTALCOVER AS WELL.

Sign into RENTAL COVER as in step one, and modify the name of the driver here. Or you can simply cancel the RENTALCOVER and rebook under the correct driver's name.