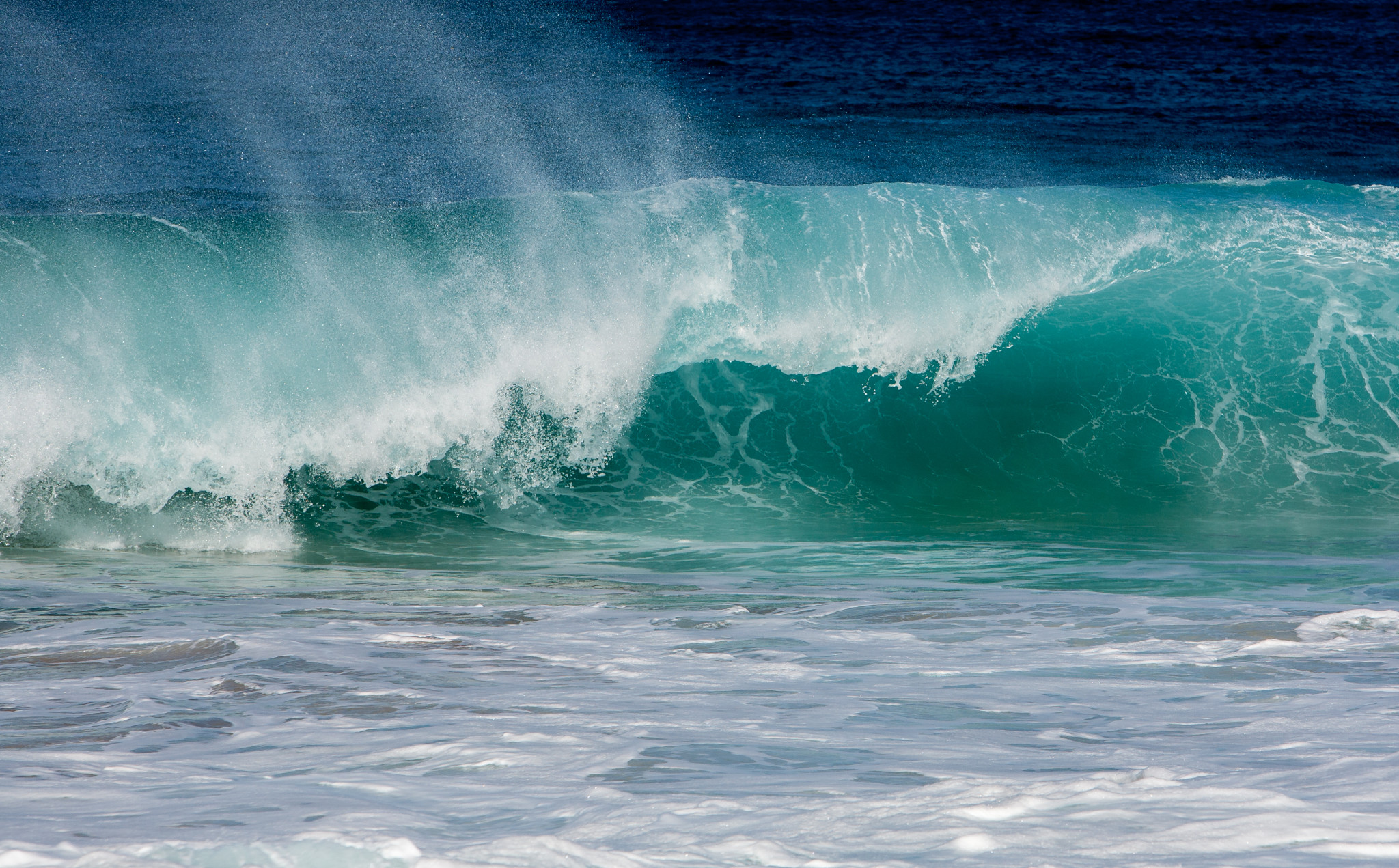 Surfing in Molokai Hawaii
Is There Surfing in Molokai Hawaii?
A crowded day by Moloka'i standards would be considered almost empty on Maui. If there are more than three people, maybe four, just go somewhere else. With a little walking (or a high clearance vehicle), it's still possible to find spots where there's a good chance you'll have the waves all to yourself. See below for the best times to surf, keeping in mind that unfortunately, due to shadowing from the other islands, there just isn't much in the way of consistent surf on Molokai.
Best Surf Spots on Molokai
West Moloka'i (Kepuhi Beach)
West Moloka'i is quite remote and empty and is best in winter when the swells that send waves to O'ahu come crashing onto this coast. On Molokai, you will not find 200 people waiting for the same wave. While the quality isn't as good as on O'ahu, western Moloka'i surf can be big, and only experienced surfers should paddle out on big-wave days.
The best-known and consequently most crowded spot on this end of the island is Sheraton's at Kepuhi Beach. Access is not difficult and it's pretty sandy, but be on the lookout for shallow boulders while paddling out. The wave is on the left side of the beach, and on better days can be an A-frame that holds to 10 feet. Sheraton's is a decent spot for intermediate surfers if it's small, and only for experts if it's pumping.
Kaunakakai
Kaunakakai faces south, making the months of May through September the best time to catch some great waves. There is a fringing reef here that blocks much of the shoreline, so even though there are miles of shoreline, it's next to impossible to paddle out in most places. The locals love it here and flock to Kaunakakai Wharf during the summer when there are large big waves. You have to paddle a fair way out to get past the reef, but it's worth it. Along with surfers, expect a lot of "spongers" too (bodyboarders).
East Moloka'i (Waialua Beach)
Waialua Beach is really the only place for beginner surfers on Molokai beaches. The waves here are gentle, but are enough for you to practice getting up on two feet of Molokai surf. Beware that it can be quite shallow at low tide.
What's the Best Season for Surfing on Molokai?
A great tool to reference if you plan on doing some surfing on Molokai is the Molokai Surf Report.
The best time to surf on Molokai depends on where you are. For example, Kaunakakai faces south, making the months of May through September the best time to catch some big waves. And the best time of year for surfing Kepuhi Beach/Sheraton's with consistent clean waves (rideable swell with light/offshore winds) is during winter and most often during the month of January. But beware of rocks and sharks here too!
Hawaii surf season is best in the fall and winter months, when the Hawaii surf waves are at their best.
Molokai Surfing Tips
Because it's a rarity in Hawaii to find surfing spots that are empty, it's not surprising that Moloka'i locals can be protective of their surf breaks, so following basic surf etiquette here really pays off.
Molokai surf lessons are currently not available anywhere, nor are there places to rent surfboards. The only way would be if you run into a local that's willing to help out, otherwise, you will need to bring your own board. Molokai is very small, but hopefully in the future, there will be more opportunities for renting equipment and getting lessons.