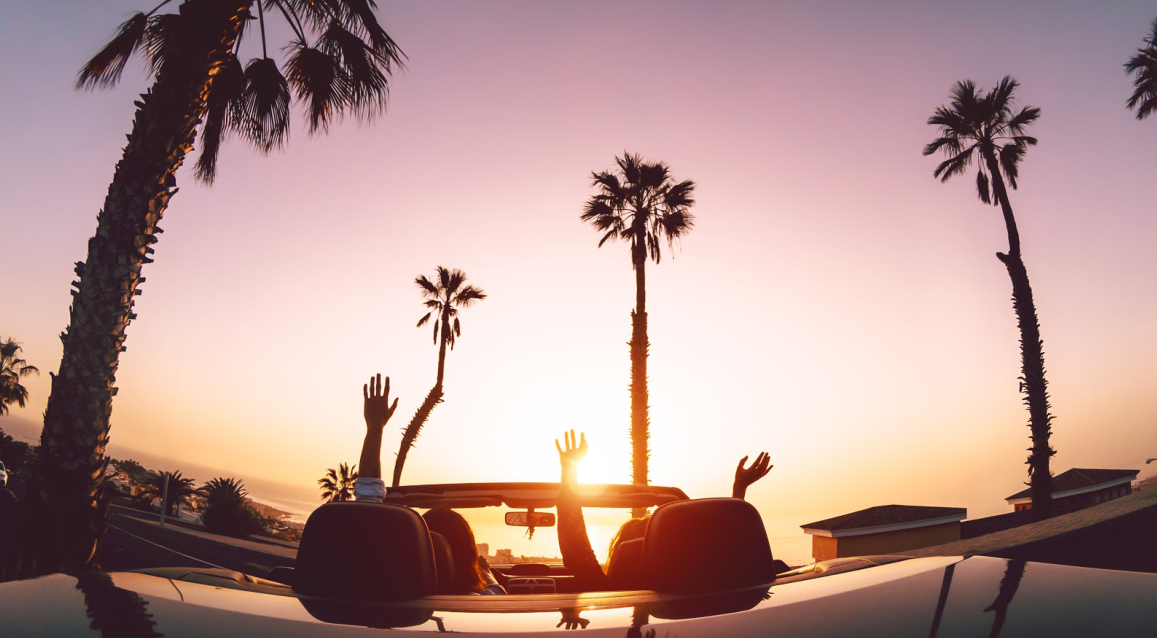 Convertible car rental in Hawaii - Top-down, top pick.
The convertible car is one of the most liberating vehicles on the planet making it a very popular rental in Hawaii. It is the only vehicle in the rental line up that guarantees a removable top. The stylish Ford Mustang is one of the longest-running convertibles on the planet and is currently the primary Hawaii convertible rental. The bold Chevrolet Camaro has also been offered in the convertible class as well.
Convertibles will have an automatic transmission with award-winning safety features. The convertible roof easily lowers or raises with the touch of a button. Current models are 2 door offering seating for 4. Suitable for a couple or small family traveling light. With a luggage rating of 2 bags, what it lacks in storage it makes up in performance and fashion.
At Discount Hawaii Car Rental, we recommend booking your rental car as soon as your trip has been finalized to ensure the best chance of reserving. Don't forget to check our website regularly as rates do fluctuate.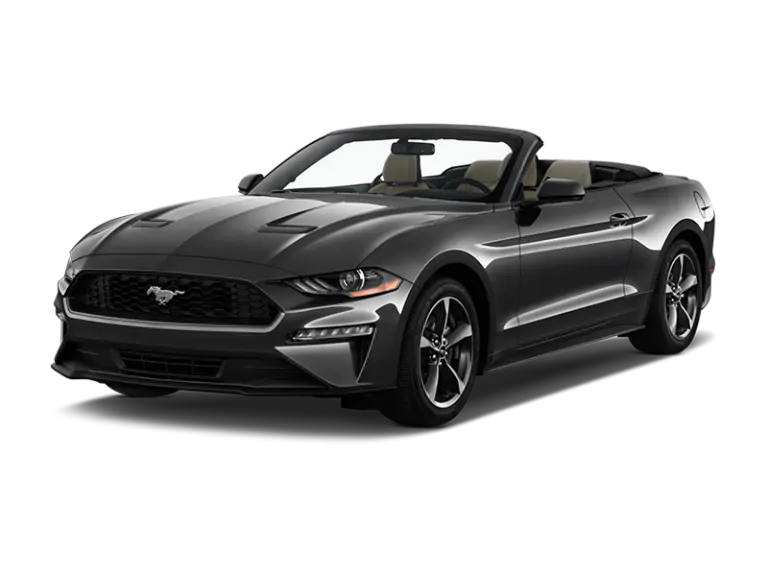 Why choose a convertible rental in Hawaii
Public transportation in Hawaii is not catered to tourists, and tour buses can be crowded. That's why we recommend renting a convertible to truly experience Hawaii's awe-inspiring coastal Highways, breathtaking scenery, and stunning beaches. There are few driving experiences more profound as cruising with the top down, music blaring as the wind whips through your hair. The convertible is the only vehicle that will guarantee that there is nothing between you, the sun, and the sky.
There are many pick up locations to rent convertible cars on Oahu, Maui, Kauai, and the Big Island of Hawaii making it easy to cruise in style to the many memorable destinations on Island.
The convertible rental is great at bridging the gap between outdoor adventure and glamorous resort living. It is well equipped for handling the peaks and valleys of Hawaii's mountainous ranges safely but also looks rather attractive parked in front of any storefront or resort.
Regardless if you just finished boogie boarding, shopping, or fine dining you'll appreciate walking up to your convertible at the end of the day knowing that you have at least one more exciting drive at hand.
Rates for the convertible are reasonable even compared to the regular rental options available. You probably won't even remember the difference in price but you will remember the driving experience.
Popular convertible car rentals in Hawaii
Ford Mustang
16gal tank/20MPG
Rear Wheel drive
310 HP
4 seats
Chevrolet Camaro
19 gal tank/22MPG
Rear Wheel drive
330 HP
4 seats
Hawaii Convertible Rental FAQs
Is it possible to rent a convertible in Hawaii after I arrive?
Yes, you could book using our smartphone app after landing but we do suggest booking prior to arrival to make sure there are no surprises at the start of your stay.
Can I request the color of my vehicle?
Unfortunately, our suppliers do not offer this option but you will get your choice of available colors upon pick up.
Do I need to add insurance to my rental?
No, you can use any applicable insurance you may already have. Best to explore any existing coverage to make sure you feel comfortable driving while on vacation. You can always add coverage at the counter if you want.
What if I need to change or cancel my rental car reservation?
If you need a change of vehicle or duration of rental we will need to make a new reservation. You can cancel your reservation any time prior to picking up with no penalty.