Pickup Truck rental in Hawaii - Moving more with minimum hassle
Whether you are planning a trip to Hawaii with excessive baggage or a local resident with the need for transporting large items, renting a pickup truck may be the right choice for you.
This often-overlooked vehicle in Hawaii comes in two classes. The regular pickup truck with seating for four with 3 pieces of luggage and the large pickup truck with seating up to five with 5 pieces of luggage.
All come equipped with automatic transmission and offer impressive fuel mileage. Some of the other features of a Hawaii pickup truck rental include Air Conditioning, AM/FM CD player, and the standard power options. A stiff suspension and large tires will easily navigate even the bumpiest of roads safely.
At Discount Hawaii Car Rental it is our mission to get you the best rate for a pickup truck rental in Hawaii at any given time. That's why even after reserving we suggest checking our website often for even lower rates.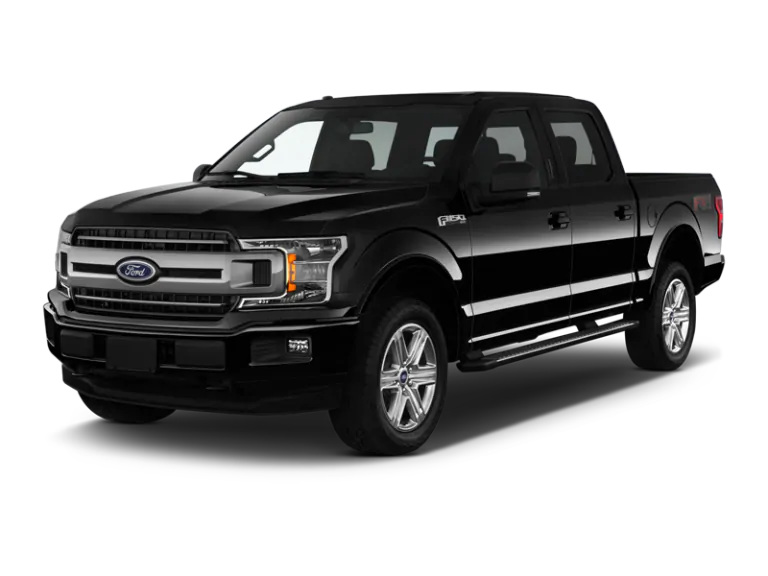 Why choose a pickup truck rental in Hawaii?
There are many tasks that benefit from the use of a truck. Whether it is a trip to the beach with surf gear or a run to the depot for lumber, a pickup truck is a versatile companion for work and play.
Pickup trucks sit higher than most vehicles and offer a large front windshield providing for enhanced visibility for landscape and fellow drivers. Ample window space creates a bright and roomy atmosphere while driving.
The regular size pickup trucks include the Nissan Frontier, Chevy Colorado, as well as other 4 passenger models. These vehicles will offer a 5-foot bed with the tailgate up so there is plenty of room for equipment or supplies. The large size pickup trucks available for rent include Ram 1500 Crew Cab, Ford 150 Crew, or similar-sized 5 passenger vehicles. These include powerful engines, advanced passenger and driver airbags, and can seat up to six people. The large pickup truck options will offer at least a 5-foot 7-inch bed, tailgate up, making it more suitable for items impossible to transport in the common car.
At Discount Hawaii Car Rental our contracted rates ensure that you get great rates and benefits such as a free additional driver and unlimited mileage with every pickup truck rental in Hawaii. All backed by a hassle-free, no-penalty cancelation policy you truly have nothing to lose.
Popular pickup truck rentals in Hawaii
Models are constantly changing but currently, these are the most common choices.
Nissan Frontier
(21gal tank/20MPG)
Rear Wheel drive
260HP
4 seats
Ford F150 Crew
(26gal tank/22/MPG)
Rear Wheel drive
290 HP
5 seats
HAWAII PICKUP TRUCK RENTAL FAQS
Can I drive off-road with the pickup truck rental?
No, off-road driving is restricted for all vehicles.
What companies offer the pickup truck rentals in Hawaii?
Alamo, Budget, Enterprise, and Avis currently offer pickup trucks for rent.
Where can I rent a pickup truck?
Hilo, Honolulu, Kahului, Kona, Lihue, Molokai Airport locations offer pickups.
Am I allowed to sleep in the bed of the pickup truck?
There are no rules against sleeping in the bed of your truck but you do want to check with local laws to make sure camping is allowed. Many locations will require a permit.
Can I tow a trailer with a rental pickup truck?
No, unfortunately suppliers do not allow towing