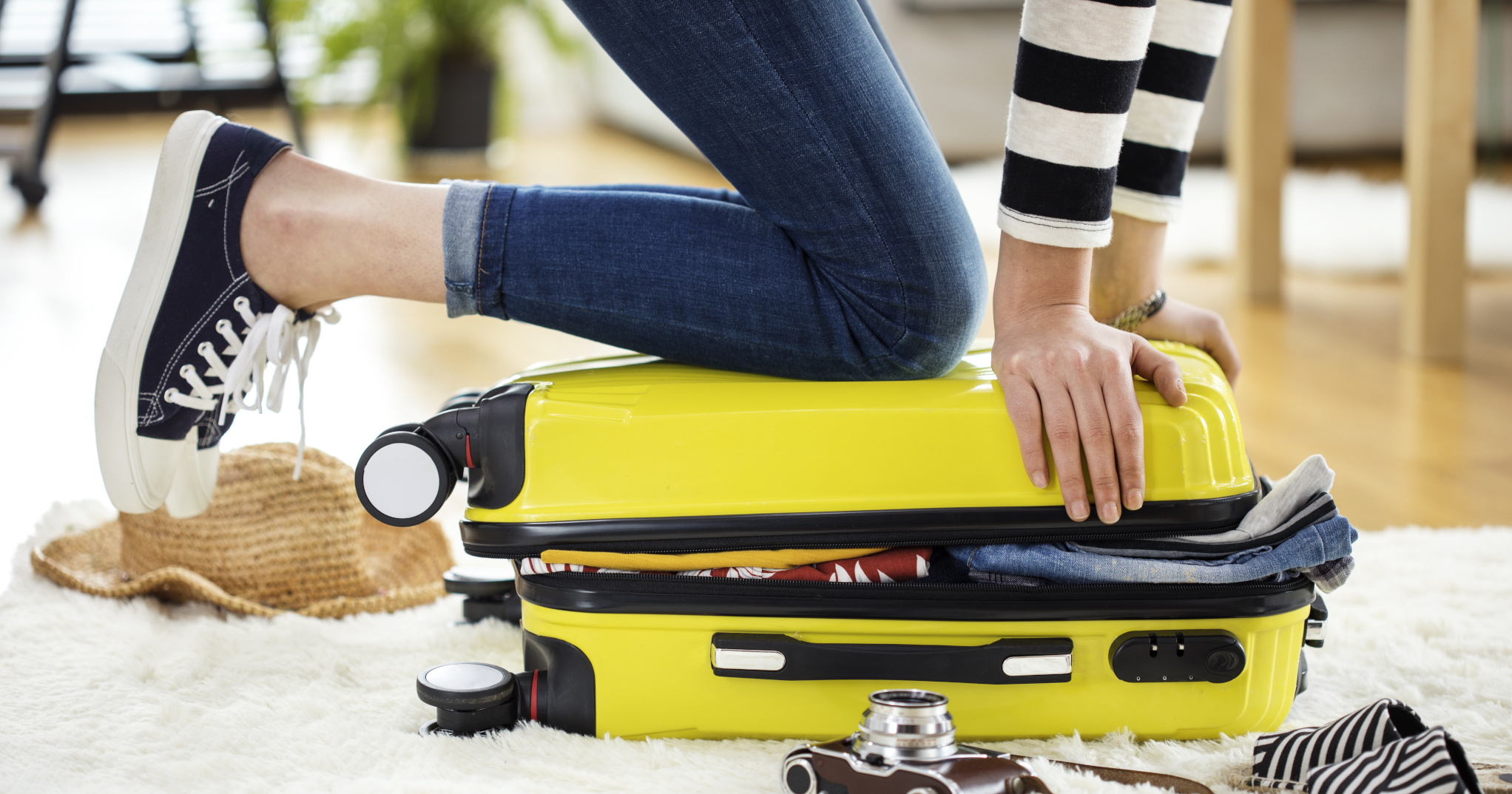 Hawaii Trip - What To Pack
What To Pack
If you're heading to Hawaii and are unsure what to actually bring, we have you covered. The weather is pretty steady there, with daytime ranges of 70-80 degrees and the nights do cool off in the winter months.
It is a tropical destination, therefore plan for a little liquid sunshine rain.
Breathable fabrics work best, especially in the hot humid summer months. I have some great tips below and a complete list of packing items for your trip.
Importance of packing light
There is a lightness that enhances your trip when you pack light. It helps you save time and energy. Even though some airlines are charging for carry ons now, packing only a carry on has many advantages.
They include; won't lose your luggage, check in online, then no line ups for your boarding passes or checking a bag and changing flights becomes easy and quick. As well, when you arrive at your destination, no time is wasted on waiting for luggage.
Many hotels and condos have laundry facilities to use and if you just hang up clothes after wearing and bring along a small travel fresh smelling spray, you can rewear many items. Wear your bulkiest shoes on the plane.
Leave room in a suitcase for souvenirs. Nothing worse than returning home with clean unworn clothes.
What you don't need to bring
Hawaii is a tropical laid back chain of islands, where fancy clothing items will really look out of place. No sequins, gowns or high heels are needed or are functional in Hawaii. As well, with the tropical weather, heavy sweaters or jackets are not needed and just take up valuable space.
Leave your valuable jewellery at home, you don't need the bling bling, nor do you want to lose it.
Why bring your expensive laptop? This is a vacation, keep work at home! No need to bring a towel, most hotels and condos supply them. They also supply items like shampoo, conditioner, soap and hair dryers.
If you are in love with your snorkel equipment, then bring it, but in Hawaii, rentals for all your outdoor gear, is easily available and inexpensive to rent. The last item is sunscreen, the best advice is to buy your reef friendly high SPF sunscreen in Hawaii, then use it ALL up, while you're there.
Plan your wardrobe
A good trick to help pack a cohesive wardrobe, is to lay it all out first to view. Choose a shoe and bag colour, either black or brown, then work from there.
The clothes you pick should be interchangeable and share the same accent colours. Neutrals are key and can be easily mixed and make great basic items.
Only pick your favorite clothes, ones you really know you like wearing and feel good in them. Don't bring a different outfit for each day, rewearing clothes helps ease the entire task. Packing cubes are helpful in keeping items organized.
If going to Kauai, remember it is made up of red dirt, this can stain shoes or clothing, so don't wear your favorite items on a rainy day there… Hawaii is a laid back destination, most wear pretty casual garb. If you intend to have a nice dinner out, consider packing a couple resort wear items, a collared shirt for men and a nicer (not fancy) dress or skirt for the ladies.
Dress for your activity
For the traveller who doesn't hang all day by the pool or beach, you may need to pack a few extra items to ensure you're prepared. Long lightweight pants are good to have for extreme hiking and horseback riding. Waterproof hiking shoes with a closed toe, a dry bag, waterproof phone case and floating wristband straps, for underwater cameras are great to have on those water excursions. For tubing activities, bring a headlamp for the tunnels.
A fleece jacket for the higher elevations is a good addition, it can get chilly up there. Bug spray and reef friendly sunscreen are a must for almost all activities. A rashguard top is a must if you surf, great protection from the elements. If you're not into activities and want a relaxing laid back trip, don't forget items like a corkscrew, bottle opener, eye mask and ear plugs. Maybe even bring a soft covered novel to read and leave behind at your accommodation for the next guest.
In the end, it is all just stuff! You need to pack with a sense of freedom and not to be weighed down with it all. While there, get yourself a traditional Hawaiian shirt or dress and live Aloha!
Complete Hawaii packing list
Travel Insurance for Hawaii – Health & Vehicle insurance
ID, Passport, Cash, Credit Cards, Travellers Cheques
Travel Documents, Online Boarding Pass, Hotel, Car Rental
Phone, phone charger and cords
Snacks for plane
Reading Book
Guide Book
Island maps or GPS
Water Bottle
Binoculars
Headphones
Waterproof phone case & speakers
Underwater camera – extra memory cards
Flashlight
Reef friendly Sunscreen with high SPF
Bug repellent – deet free bracelets
Body lotion including aloe gel
Lip balm
Toothbrush & toothpaste
Dental Floss
Mini Hairbrush
Deodorant
Razor
Feminine products
Vitamins & personal medicine
Also Consider
After bite
Dramamine
Wet Wipes
Hair ties
Sun hat
Polarized sunglasses
Small backpack – use as carry-on or personal item for plane
Beach bag
Small purse or Fanny pack
Flip flops
Reef water shoes
Closed toe hiking shoe
Low dress sandal
Sarong
Swimwear coverup or romper
2 bathing suits – one sporty style it surfing, no wardrobe malfunctions
Rash guard shirt
Beach shorts
Dress shorts
2-3 Tank tops
Long sleeve top
Beach dress
Dinner dress
Raincoat or poncho
Light fleece jacket
Long pants for hiking or horseback riding
PJ's
Undergarments & socks