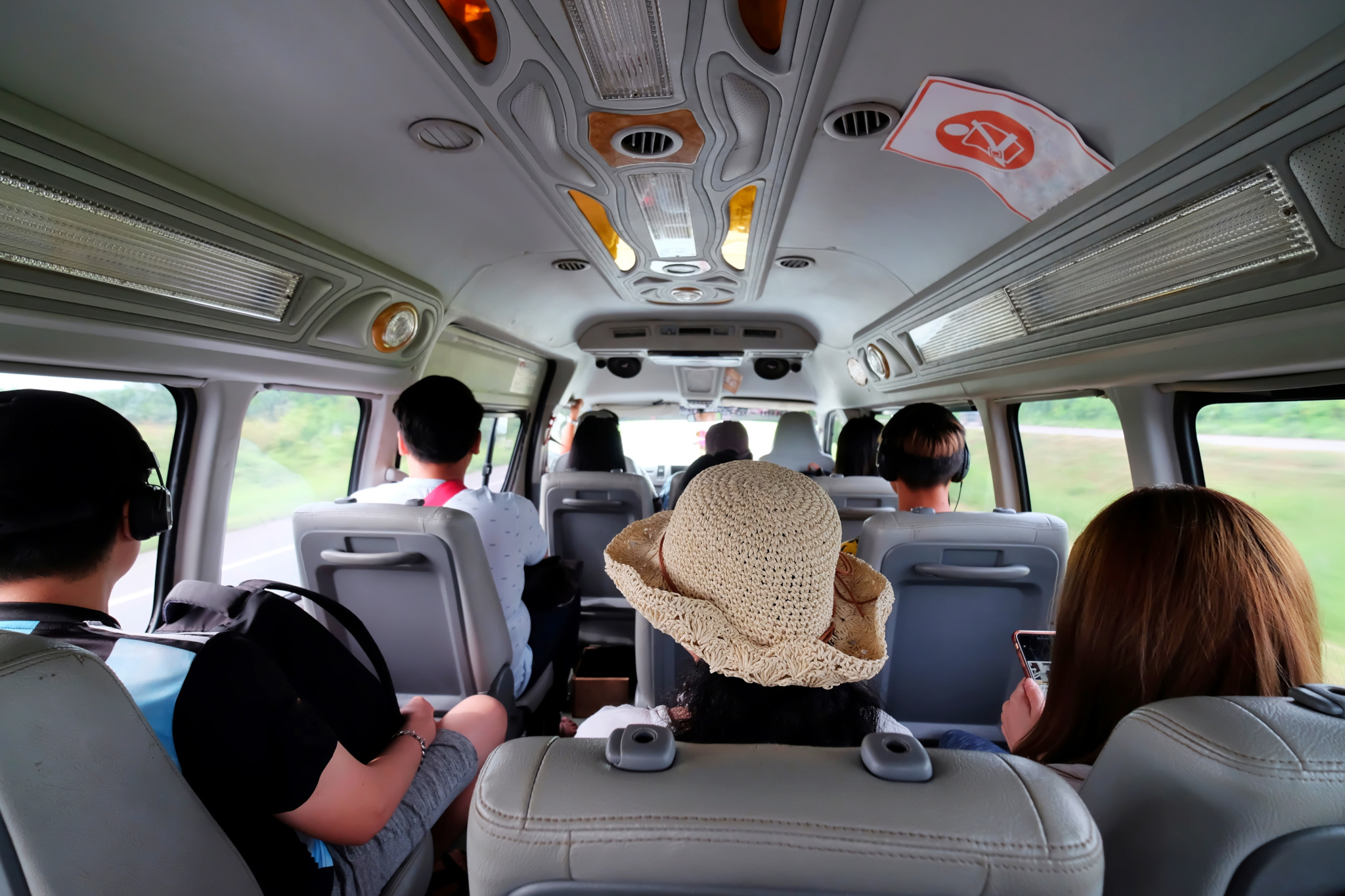 MULTI PASSENGER VAN RENTAL IN HAWAII - WHEN SEATING FOR 15 IS A MUST
Are you a Canadian travelling with a large group of relatives or companions? Fear not, as we have access to the largest vehicle in the rental lineup offering abundant seating for up to 15 passengers.
You can search our discounted full-size passenger van rental rates in Hawaii on our website by selecting the large van box bottom left of the car class filter.
Not all locations offer online booking for the 15 passenger vans as some require us to contact them directly to confirm. We would be happy to provide you with a quote for your dates if you Contact Us and if you are interested in pursuing a rental, we will check availability with the supplier and reserve.
Our suppliers of the 15 passenger van have varying policies for rent, however the minimum age of a driver is 25 years or older for all.
Debits cards may not be accepted for pick up with some car rental companies. Sometimes these vans can not be used to transport children for school-related functions. In some cases, a Class B license may be required, so it is always best to read the details in the rental agreement to ensure you qualify.
WHY CHOOSE A LARGE VAN RENTAL IN HAWAII?
A large passenger van rental in Hawaii is a great way to accommodate a full family along with luggage, baby strollers, or supplies. It may prove easier to rent one vehicle rather than the 3 vehicles it would replace. Well suited for a sightseeing party road trip. Large vans are generally available at all the major airports of Oahu, Kauai, Maui, and the Big Island locations of Kona and Hilo.
Nonetheless, 15-Passenger vans are generally in high demand in Hawaii so it is best to book several months beforehand. You can always cancel if the vehicle is no longer needed. To check for our best rates, and book yourself please use our simple booking structure today.
At Discount Hawaii Car Rental our contracted rates guarantee that you get huge advantages with various providers, for example, free extra drivers and limitless mileage.
POPULAR 15 PASSENGER VAN RENTALS IN HAWAII
Models are constantly changing.
Ford Transit Passenger Van (or similar)
15 seat belts
2-3 bags in the cargo area
5 door
94.64 litre tank/13.84 L/100km
HAWAII LARGE PASSENGER VAN RENTAL ADVICE & TIPS
LARGE VANS WITH SEATING FOR OVER 10 OCCUPANTS
U.S. DEPARTMENT OF TRANSPORTATION LARGE VAN ADVISORY: These vans do not meet Federal Bus Safety Standards and therefore can not be used to transport children in any grade up to and including the twelfth grade, other than family members, for any school-related functions.
Rollover risks for the 15-passenger van dramatically increase as the number of occupants rises toward full capacity. Putting any kind of load on the roof of the Van also contributes to this risk.
These two conditions will change the larger van's center of gravity, making the van less resistant to rollover and allowing it to handle differently from smaller vehicles, creating more difficulty to control situations in an emergency. Most rollovers are single-vehicle incidents where the vehicle leaves the road and overturns when it strikes softer soil, an embankment or ditch, or another object.
TIPS FOR PREVENTING ROLLOVER
Be well rested, maintain a safe and legal speed for the weather and road conditions and be especially careful on curved and dimly lit rural roads. If the wheels do drop off the roadway, gradually reduce the speed and carefully steer back onto the roadway as soon as it is safe to do so.
BUCKLE UP FOR SAFETY
80% of fatalities in rollover accidents are due to passengers not wearing their seat belts. Seat belt use is a must to save injuries and loss of life. It is always the driver's responsibility to enforce the use of seatbelts.
OTHER TIPS FOR SAFE DRIVING
Have your passengers sit in the seats in front of the rear axle when not at full capacity
Make sure to obey the maximum seating capacity. Because these vans are substantially longer and wider than cars, they require more space and you will need to rely on the side-view mirrors for passing. These larger vans do not respond as well to abrupt steering maneuvers and will require additional breaking time.
VEHICLE HEIGHT
Be careful entering underground parkades as these vehicles have a height in excess of 208.28 centimetres and in some cases may exceed some parking environments.
15 PASSENGER VAN RENTAL FAQS
Can I remove a row of seats for more storage?
Unfortunately, our suppliers do not allow for the removal of seating.
Can I use this vehicle for a school function?
The van does not meet Federal Bus Safety Standards and will not be used to transport children in the twelfth (12th) grade or younger, other than family members, for school-related functions.
Is my regular Canadian driver's license sufficient to drive this vehicle?
In most cases a valid standard driver's license is accepted.