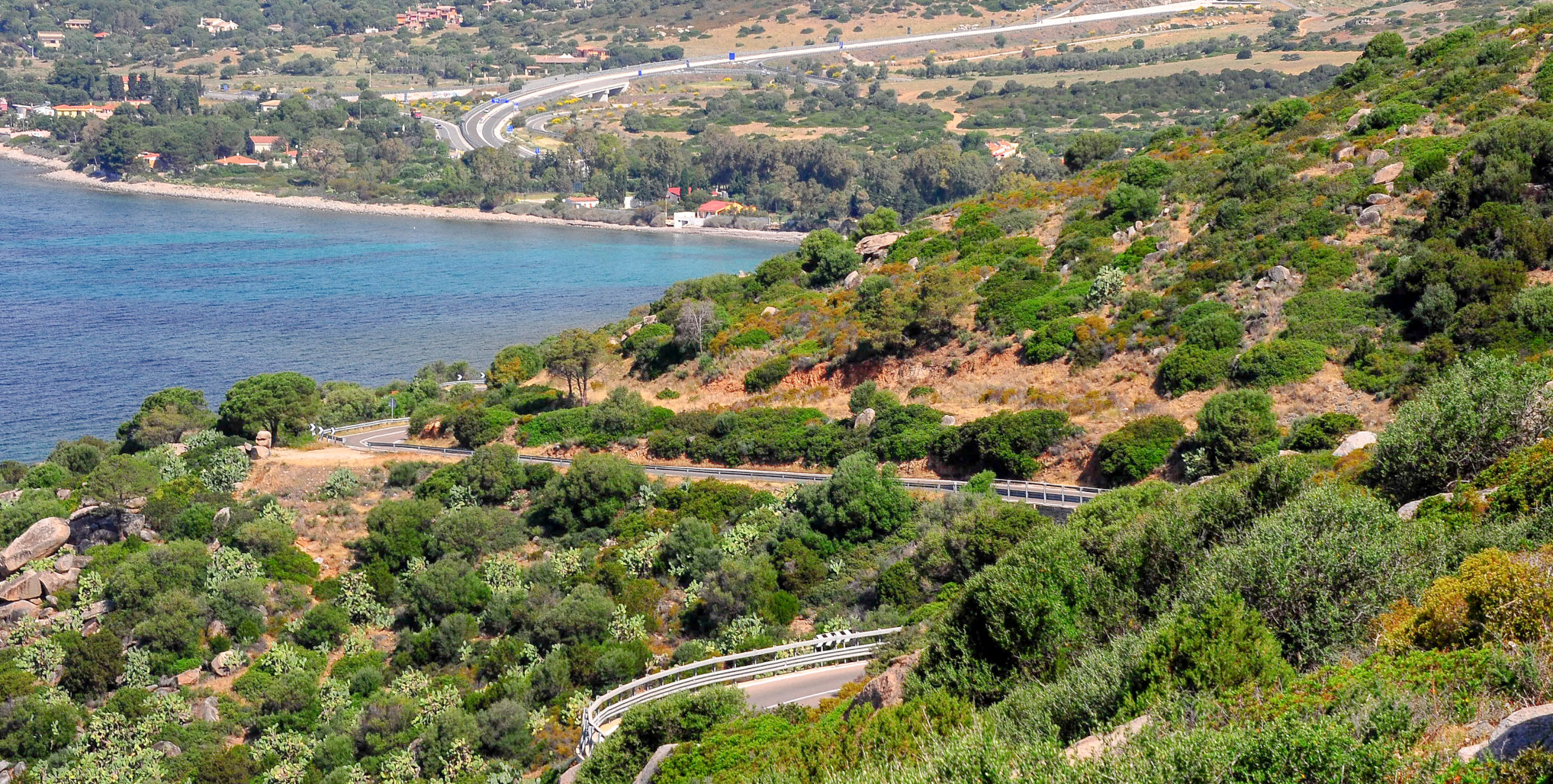 Oahu Scenic Drives - Plan Your Perfect Oahu Road Trip Itinerary
All you need to know to plan your Oahu road trip
As the third largest Hawaiian island, Oahu, Hawaii has a lot to offer. The most populated of all the islands, Oahu can feel a little crowded at times and like a concrete jungle. Many come to Oahu as just a stopover to continue onto another island, but many come only to explore Oahu. The less crowded months are April to June and September to December.
If it is your first visit to Oahu, you may consider splitting your stay between Waikiki Beach in Honolulu and the North Shore side like Haleiwa area, or Ko Olina on the windward side of Oahu.
Go explore this State Capital Island of Oahu, it's worth a road trip, or two.
One of the most popular ways to start a driving tour in Oahu is to download the Shaka Guide. This is a great way to learn about everything as you drive, and find places you may not discover any other way.
Is driving in Oahu, Hawaii easy?
Generally yes, driving is easy on the island of Oahu. However, traffic in and around the city of Honolulu has been known to get quite slow and congested. Be aware of the times you need to travel those routes and plan accordingly with local rush hour.
Can you drive all the way around Oahu, Hawaii?
You can't drive completely around this island. The highway ends on either side of Ka'Ena Point, but you can drive to most of it and make a full day of driving half the island.
How long does it take to drive around Oahu?
The Oahu circle drive can take you 4-6 hours, but that depends on which route you take and if you don't stop much. From Waikiki, Honolulu to the North Shore and back, is a full day but not overwhelming, give yourself 8 hours.
Oahu Circle Drive
One of the best drives in Oahu is the circle tour, where you drive around the island. Research where you would like to go first. If you get to Hanauma Bay and realize you never want to leave, well there goes the day. For this day, pick places to stop that aren't gonna take up too much time.
Most begin and end this journey in Waikiki. It is smart to start early to get the full day in and return in the daylight. Head out of Waikiki towards Diamond Head and follow the shoreline (Hwy 72) around to Kailua. Going this direction first, keeps you away from Honolulu's morning traffic. Hwy 72 eventually connects with Hwy 83 and you can follow this all the way to the North Shore of Oahu.
Once at the North Shore, you can stop at one of the famous roadside food trucks, get your lunch and head over to Sunset or Ehukai Beach to watch the surfers do their thing at Banzai Pipeline. Just past here is the quaint surfing town of Haleiwa, another great place to grab some lunch or shave ice.
At this point, most would head back on Hwy 99 through the center of Oahu to Honolulu. However, if you have the time, drive to the end of Hwy 930 towards Ka'ena Point. This historic place is called the 'leaping place for souls', where the spirits of recently passed people meet their ancestors, the scenery is breathtaking and worthy of its name. With a small airport nearby, you may even see gliders and skydivers floating down from above.
Once you are heading back south on Hwy 99, it's a 50 minute drive back from Haleiwa to Honolulu. If you have some energy left there is the Dole Plantation, it's a great stop for families. As well there is a local rum distillery near this area, never drink and drive, but you can purchase some for drinks later on the lanai.
This full circle Oahu drive, will give you an idea of the vast landscape Oahu has to offer and that it's not all concrete, like Honolulu is now.
Points of interest along the way:
Sandy Beach – a boogie boarder's dream, but not for the faint of heart and not for children or weak swimmers.
Makapu'u Lighthouse – a great family activity, this 2 mile paved path along a seacliff offers many stopping points to rest and take in the view. This is a great place to whale watch from December to May.
Kailua Bay & Lanikai Beach – this quaint little town of Kailua has one of the most picturesque beaches in all of Hawaii, Lanikai Beach. Just under 30 minutes to drive here, it is worth a day trip for the scenic drive alone.
Kualoa Ranch – this park, movie set, ranch has an entry fee and is very family friendly. They offer jungle and movie tours to see sites from Jurassic Park and Lost.
Polynesian Cultural Center – a learning and entertainment center for the Polynesian culture. With 42 acres of lush gardens, this place is not a quick stop. You may want to book tickets to their luau and spend more time here.
North Shore Beaches – this seven mile stretch of beaches includes the infamous Bonzai Pipeline and its world class surfing competitions. Sunset Beach and E are great places to watch the surfers. You don't go here to swim.
Sharks Cove – a popular snorkeling spot in the spring and summer months, with plenty of marine life. Don't be afraid of the name, sharks rarely visit. Another great spot to find North Shore food trucks.
Waimea Bay & Waimea Falls – great rock jumping at this bay or hiking through a botanical garden forest to the waterfall. The Waimea Valley is also known as The Valley of the Priests, as this is the site for many Hawaiian religious ceremonies.
Laniakea Beach – also known as Turtle Beach, during the summer months the beach will be full of resting Honu (turtles). Respect them and keep your distance, there are big fines if you get too close.
Haleiwa – This north shore surfing town has a very laid back vibe, where the plantation style buildings will take you back to old Hawaii. Check out the local restaurants, art galleries and even get a shave ice while visiting.
Dole Pineapple Plantation – world's largest corn maze, train and huge gift shop, offering many sweet treats based around this local fruit.
Scenic Drives in Oahu
Here are some day trip ideas from Waikiki. As well, if you are only on Oahu for a stopover, why sit at HNL airport when you can go explore:
Diamond Head – a 5 minute drive from Waikiki, there is a small fee to park your car. There is a moderate hike to the top that can get steep at times, with places to rest and great views from the summit. Gates close late afternoon, best to hike in the morning before the afternoon sun.
Hanauma Bay – a 20 minute drive from Waikiki is this natural protected cove where snorkeling is safe and abundant with marine life. There is an admission fee to enter and it's closed on certain days.
Halona Blowhole – a 30 minute drive outside Waikiki, this landmark is a great photo shoot spot. Water can reach up to 30 feet high with the right wave.
Manoa Falls – a 20 minute drive from Waikiki, the hike up is beautiful, but you can't swim here due to the water being infected with disease.
Pearl Harbor – a 30 minute drive from Waikiki, this historic landmark is a must do for history buffs. Arrive early to get free parking, check out the visitor center and the USS Arizona Memorial. Take an expert guided tour, to really learn about its history.
Ko Olina – a 40-90 minute drive from Waikiki (depending on traffic). This West side area is a great place to spend a day away from the big city. Two major resorts are located here, along with 4 man made lagoons that are very family friendly.
Road Trip Tips
Never leave valuables in the car unattended, leave them at your accommodation.
Full tank of fuel before departure.
Cash for parking and roadside vendors.
Audio books are a great tool for bored children, find ones that teach them about what they are seeing.
Don't want to be the driver? Take a driving tour or photography tour, this way you can relax and enjoy the day.
Road trip essentials include; charged phone/camera, proper footwear, swimsuit and towel, sunscreen and bug spray, water and snacks.
Purchase the Shaka Guide and have a self-directed tour.
Finally, once you've settled on Oahu as an island of choice, it's time to plan your visit to some historical sites, famous beaches and world renowned restaurants. Hawaii is not the largest of states, but this one island does have a diverse topography of valleys and mountains, that gives way to great hiking trails. Plan a day driving, then hiking to a waterfall through some lush jungle vegetation or even a bamboo forest.
With both commercial establishments and natural backcountry beauty, Oahu is bound to excite both the international city shopper and the outdoorsy adventure type. It's time to go on a road trip around Oahu!