Economy Car Rental in Hawaii - Small, nimble & fun to drive
The most popular and often the cheapest of all rental vehicles is the economy class car. As such, it is best to book early as walk up availability may be limited. It is the smallest of all Economy Car Rentals vehicles in the rental car lineup. Most commonly a 2 door hatchback model that would provide seatbelts for 4 passengers with room for 1-2 pieces of luggage, depending on size.
There are various models inside the economy class. All have automatic transmission and offer impressive fuel mileage. Dual airbags, power steering, ABS brakes as well as baby seat anchors are all standard safety features. Rear folding seats and a hatchback create room and ease of access for luggage and supplies.
An AM/FM radio will provide a soundtrack for your paradise vacation as the air conditioning helps optimize passenger comfort.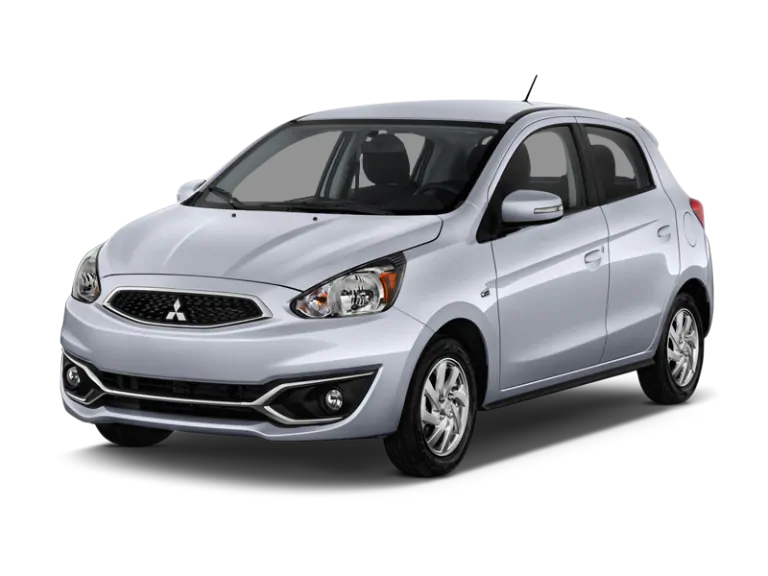 Why choose an Economy car rental in Hawaii?
The economy class vehicles are small but good. Great for driving the busy streets of the city and parking in those tight spots in Hawaii. Economy class vehicles typically are the cheapest rental option but garner the best gas mileage, approximately 30MPG. Even with the rising price of gas you can expect to fill up for approximately $40 USD.
Suitable for up to four people with very little luggage, two adults & two children for short day trips. Why pay for more car than is needed? Occasionally, if you are lucky you may get upgraded to a larger vehicle during pick up for free.
Ample window coverage makes it easy to view pedestrians and your surroundings adding to overall safety while driving.
Often the lowest cost option, but you still get luxury items such as surround sound stereo, climate control, air conditioning and adjustable seats for comfortable driving.
Due to their low cost, great fuel economy and user friendliness, economy rental cars book up quickly! At Discount Hawaii Car Rental, we recommend booking your rental car as soon as your trip has been finalized. Booking through our website is stress free, as we encourage you to check back frequently. If you happen to notice the booking price for your particular economy rental car has gone down, simply rebook and then cancel your old reservation!
Popular economy car rentals in Hawaii
Chevy Spark

(9.5gal tank/33MPG)
Front wheel drive / 98 HP
Power steering/brakes
4 seats

Hyundai Accent

(12gal tank/32MPG)
Front wheel drive / 120 HP
4 seats

Mitsubishi Mirage

(9.5gal tank/36MPG)
Front wheel drive / 78 HP
Power steering/Brakes
4 seats

Ford Fiesta

(12.5gal tank/31PG)
Front wheel drive / 120 HP
Power steering/Brakes
5 seats
HAWAII ECONOMY RENTAL CAR FAQS
Should I rent an economy class vehicle in Hawaii?
The economy class vehicle is a great choice for short day trips with a small family with only 1-2 pieces of luggage. Best to keep in mind the amount of travel and storage needs to make sure this would be the best rental to use.
Will I be able to go everywhere I want with an economy car?
Yes, an economy car will get you anywhere within allowable driving zones, however you may find mountain driving more challenging due to a lower powered engine.
How many people fit into an economy class vehicle?
Typically, a maximum of four people will fit into an economy class car rental.
What companies offer the economy class vehicle?
All of our rental car companies offer economy class vehicles.
What kind of gas mileage does an economy vehicle get?
All of the economy class vehicles in the lineup start with a fuel efficiency rating of at least 30MPG.