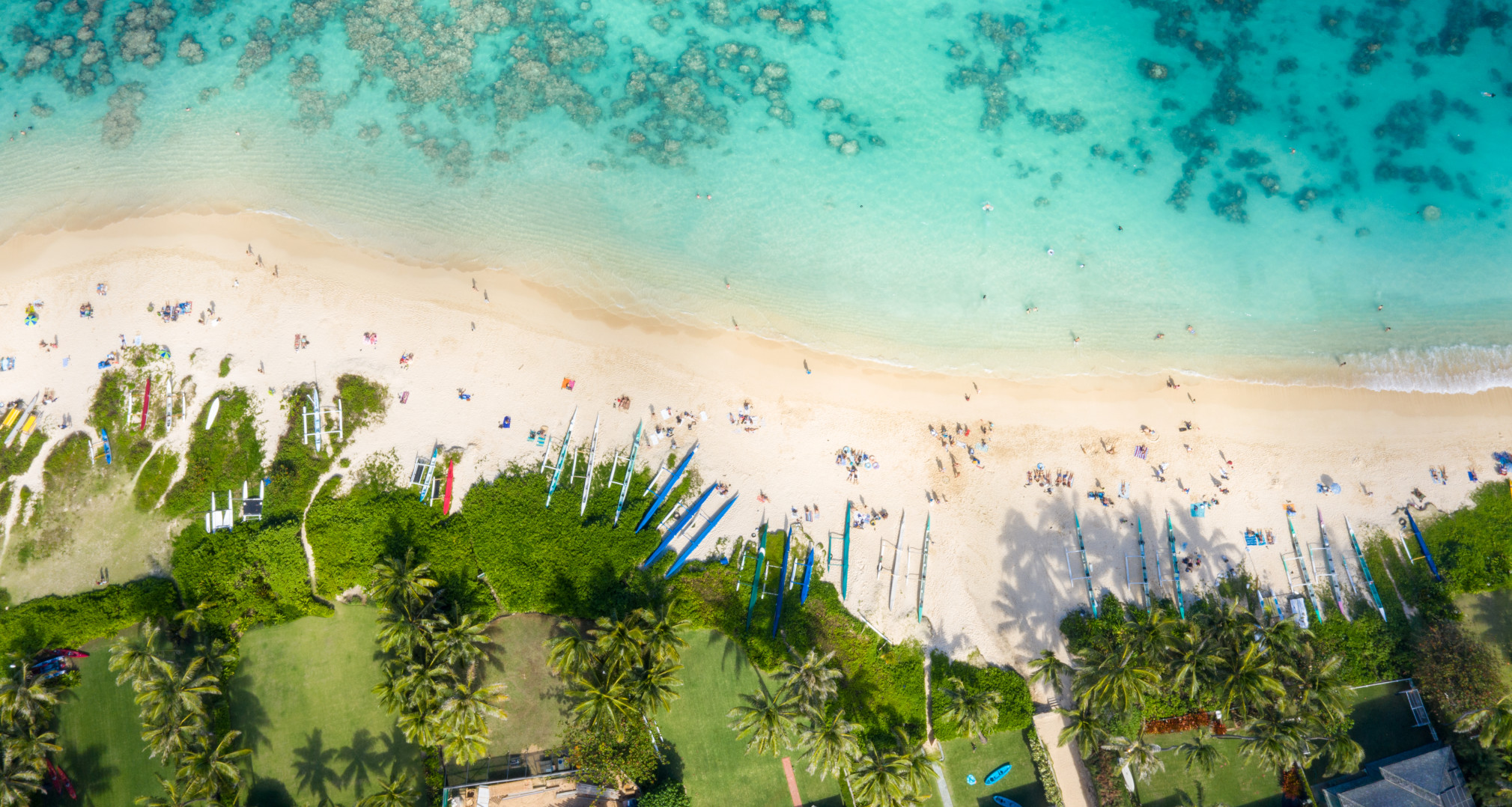 Hawaiian Island Car Rentals
Hawaii is made up of a series of 8 major islands, 6 of which are open to tourism. Each of these islands offers its own unique Hawaiian experiences. Hawaii is known for its beauty, weather, and opportunities for tourism.
Of the 8 major islands, many people only know 4 – Maui, Kauai, Big Island of Hawaii, and Oahu. Also in this group, but smaller in size and population, with less tourism are Molokai and Lanai. The most Hawaiian island, Niihau is also known as "The Forbidden Island" because non-native Hawaiians are restricted to go there.
Oahu, is considered one of the most popular tourist destinations, as it has the largest population of the islands, and is home to the capital of Hawaii. Honolulu is a large city in the middle of the Pacific Ocean, with Waikiki being the most popular area to stay, with its miles of beaches, shopping, and world-class shopping and restaurants. Some of the best surfing spots in the world are located on the North Shore of Oahu.
The Big Island of Hawaii, home to Kona and Hilo is known for its diverse and varied collection of climate zones, and is home to the largest Mountain in the world, Mauna Kea. From dry volcanic conditions to wet rainforests, this island has so much to explore and experience.
Kauai, known for its garden climate, has some of the most beautiful mountains and valleys, and gardens that suit the more humid climate.
Maui is popular for its variety of beach areas, and its famous "Road to Hana", and Haleakala. Maui is a popular destination for those who want to explore Hawaii, but don't want the big city life of Oahu, and prefer a scaled down version of towns, shopping, and resort areas.
Renting a car on any island is an opportunity to travel to any destination that appeals to you and your party. From driving up a mountain to catch a sunrise or sunset, to taking a long and winding road to discover some of the most unique and breathtaking scenery anywhere, choosing a car rental that suits your needs and desires through the best rental agency possible is what Discount Hawaii Car Rental is all about.
Hawaii Islands
Hawaii Island (The Big Island)
Hawaii is the youngest and largest of the Hawaiian islands. Known as The Big Island, it has a lot to explore. Travelers who want adventure or solitude can easily find both here. From the island's sunny side, Kona, where you have coffee farms, beautiful beaches (Hapuna) and five-star resorts (Waikoloa), to the tropical side and Hilo, where you have waterfalls and Volcanoes National Park. Hawaii Island boasts 11 of the world's climate zones; you can visit white sandy beaches and snow capped mountains all in the same day.
Book Now
Hawaii Island Car Rental Providers







Book Your Rental Car With Us
Discount Hawaii Car Rental gives you the ability to choose the car rental experience that works best for you, at the best price! Whether it is a small cozy vehicle for 2 that will take you to the stores and beaches, or a full-size SUV filled with family and friends wanting to see every sight there is to see, and discover every beach on the island, we have loads of options available to suit every renter's needs.
We have the best customer service staff, available and ready to answer any questions you might have regarding your car rental needs, information about drop-off and pick-up locations, or possibly just help you with making decisions on getting around the island, and what to see and do. Our staff receive compliments regularly for their knowledge and accessibility. We aim to please.
We work with the major car rental companies located on all of the Hawaiian islands. We have great relationships with these rental car companies, and they have provided us with discounts, as well as benefits such as free additional drivers, and lower young driver fees, making our rates very attractive, and possibly saving you money in unexpected ways. Our customers keep coming back year after year, and we know many of them by name.
Let us help you with your next car rental in Hawaii – you won't be disappointed, in fact we may surprise you with our friendliness and ability to answer most any question you ask. If we don't know the answer, we could surprise you with a phone call later, as we do our own research to help you get answers you need.