Van rental in Hawaii - Mass passengers with moderate luggage
If you are planning a Hawaiian vacation with a large family or just coordinating a road trip with a group, chances are you will benefit from renting a van. More often than not it is the best bang for the buck while getting everyone and their belongings around comfortably and safely.
All Hawaii van rentals come with standard features including automatic transmission, air conditioning, CD player, dual airbags, and ABS brakes. The models of vans offered are constantly changing but at the present, the Dodge Caravan, Chrysler Pacifica, and Toyota Sienna are the most common. All will offer seating for seven with room for at least 5 pieces of luggage.
At Discount Hawaii Car Rental it is our mission to get you the best rate for a van rental in Hawaii at any given time. That's why we suggest checking our website often for even lower rates.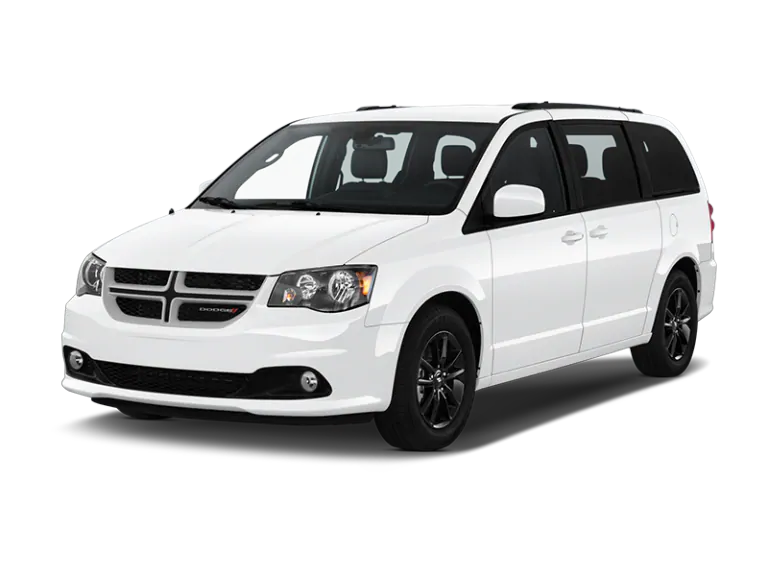 Why choose a van rental in Hawaii?
The van offers abundant cabin space with ample passenger room with a slightly smaller footprint than comparable full-size SUVs. Thoughtful seating positions make for a smooth transition for elderly travelers. Convenient rear sliding doors open wide making entry and exit trouble-free.
Versatility is deliberate with rear seats that can be folded down or away to increase passenger or storage requirements as needed. Apart from being spacious for passengers and cargo, vans are also fuel-efficient thus granting an attractive benefit to unlimited mileage.
Minivans provide excellent visibility and a smooth peppy ride. Seating for seven with moderate luggage makes it a great choice for larger families. Effortless loading and unloading of supplies and gear are facilitated by a wide-opening rear hatch.
Our suppliers offer a premium lineup of vans at various locations including Hilo and Kona on the Big Island, Kaanapali & Kahului Maui, Hoolehua Molokai, Lihue Kauai, and Honolulu & Waikiki on Oahu.
At Discount Hawaii Car Rental our contracted rates ensure that you get significant benefits such as free additional drivers, unlimited mileage, and low young driver fees with every van rental in Hawaii. All backed by a hassle-free, no-penalty cancelation policy you truly have nothing to lose.
Popular van rentals in Hawaii
Models are constantly changing but currently, these are the prevalent choices.
Dodge Grand Caravan

(20gal tank/20MPG)
Front Wheel drive / 280HP
7 seats

Toyota Sienna

(20gal tank/22/MPG)
Front Wheel drive / 296 HP
7 seats

Chrysler Pacifica

(19gal tank/22/MPG)
Front Wheel drive / 287 HP
7 seats
VAN RENTALS IN HAWAII FAQS
Should I rent a van in Hawaii?
Yes, If you appreciate driving a fuel-efficient vehicle with plenty of passenger leg and headroom.
Can the seats of the van be removed?
No, our suppliers do not allow removal of seats however you can check upon pick up if a model with fold-flat seats is available.
What kind of gas mileage does a minivan rental get?
These vehicles offer gas mileage ranging between 16 mpg and 23 mpg.
Do I have to clean the van before I return it?
No, average usage wear is expected but if you leave excess sand, debris, or stains behind you run the risk of additional charges.
Van Rental Types
15 Passenger Vans
Replacing the need of 3 cars the 15 passenger van offers the most seating capacity of all the vehicles in the rental lineup. These vehicles have automatic transmission and a baggage rating of 3 pieces. No special license is required to drive.
Book Now
12 Passenger Vans
There is no need to rent multiple vehicles or sacrifice comfort with this rental. A full size van is a great way to keep a family or group, of up to 12, together while exploring Hawaii. With a baggage rating of up to 8 pieces you can always have your necessities close at hand.
Book Now
Cargo Vans
If you need to move large items or need to relocate all of your possessions a cargo van may be your best option. This vehicle offers seating for 2 allowing for the maximum room for your precious cargo. With a large loading area and d-anchor lockdowns your cargo will travel with you safe and sound.
Book Now