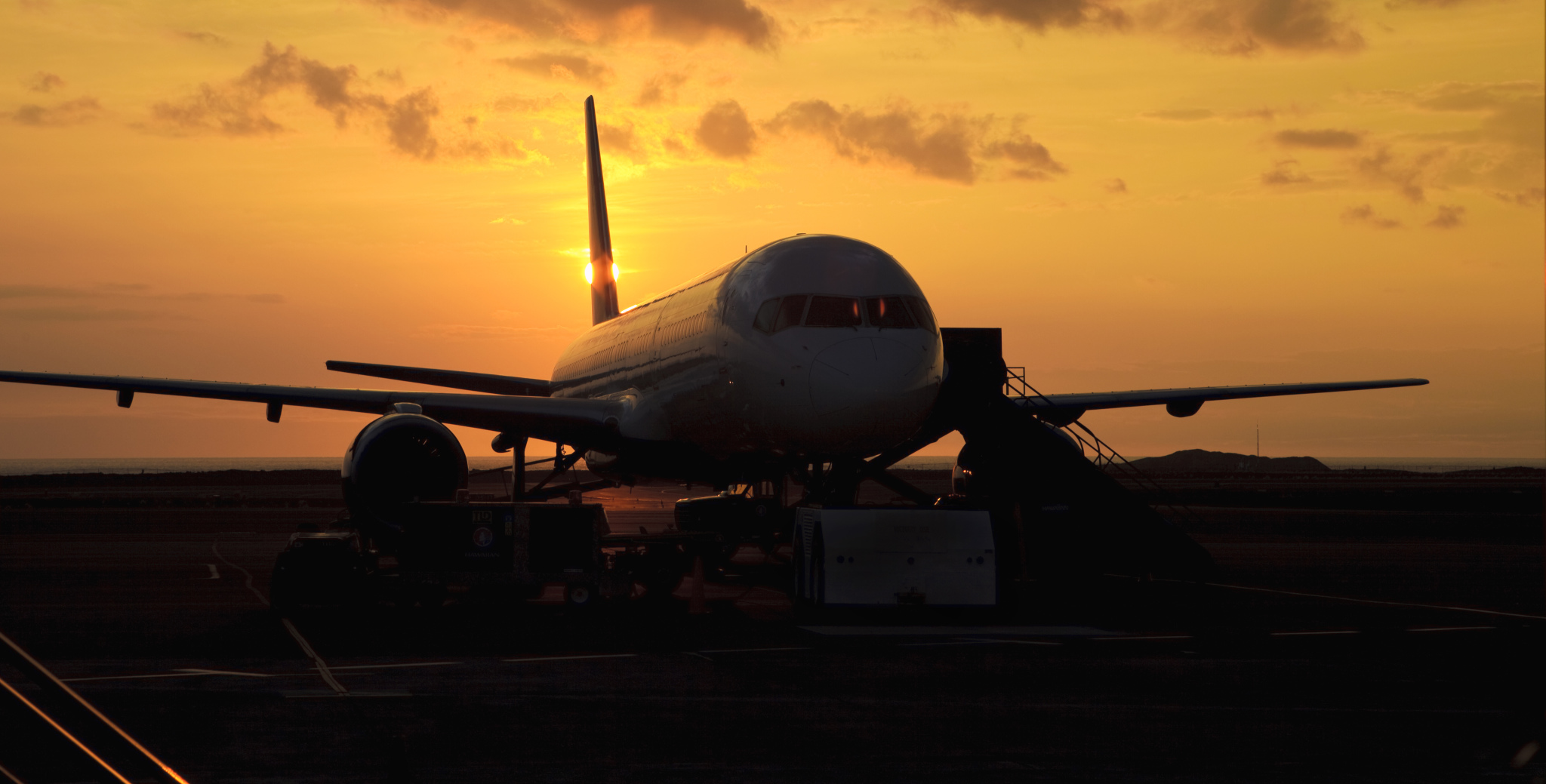 Kailua-Kona (KOA) Airport Car Rentals
Kona (KOA) Airport Car Rentals
Kona International Airport (KOA) is located at Keahole, about seven miles northwest of Kailua-Kona. This airport services international, domestic overseas and inter-island flights, as well as commuter/air taxi and general aviation flights. All of the car rental agencies for this airport are located right on airport grounds and are accessible by taking the car rental shuttles to their locations.
Officially called Ellison Onizuka Kona International Airport, this airport consists of little open air terminals. Much of the runway system, which consists of one 11,000 foot runway, is built on top of a relatively recent lava flow and is the second longest runway in the Hawaiian Islands. Near the airport is the Natural Laboratory of Hawaii Authority (NEHLA), and the aquaculture ponds and solar energy experiments can be seen during takeoff and landing. There is no public transportation system in the Kona area, making rental cars the best option.
Best Type of Car to Rent at Kailua-Kona Airport
Are you thinking about getting a jeep rental at Kona Airport, or a convertible rental for Kona? These are both fun vehicles, and will allow you to experience the sights and sounds of Hawaii as you travel. Keep in mind, if it starts to rain, the convertible would be a better option, as you can put the top up or down with the push of a button. The Jeep Wranglers, both 2 door and 4 door mostly have a T-Top if they have a removable top at all, and you will have to pull over and put the top on yourself in the rain. This is not necessarily a big concern, but if you are traveling on the rainier side of the island, you might not want the top down.
Consider the size of your party, and what you would like to see and do before you rent a vehicle. If you are planning on doing a lot of driving and sight-seeing, and you have 4-5 people, the smaller vehicles may not be very comfortable. There is also not much space for luggage to and from the airport. If you are planning on staying put in a resort area, a smaller vehicle such as a mid size may be a perfect choice, as it doesn't usually cost as much, and it will get you where you need to go.
If you are planning a trip up Mauna Kea to the visitor's center, any rental car will get you there. None of the rental car companies will allow you to take their vehicles past the visitors center, so if you are looking forward to a trip to the top, you may have to book a tour to get that far.
When you look on our website at the car choices available, and the prices, you might be surprised to see a Kona van rental at a lower rate than a compact car rental – this may mean that a certain car company is having a special "sale" at that time, and if you need a larger vehicle, this is the time to book that option, as the prices could change next time you look.
We, at Discount Hawaii Car Rental, always recommend that you book a vehicle on your first search of the website so you can hold a rate, as prices do fluctuate with the car companies, and can go up or down closer to your date of arrival, depending on how many cars are available, and whether or not you are traveling during peak seasons.
If you are traveling to attend "Iron Man", you may want to book way in advance, as that season is almost always a sell out for the car companies. An SUV rental in Kona Hawaii would be a good choice if you have passengers and a bike to transport as well.
What's available at Kona International Airport (KOA)?
Most travelers to the Big Island tend to stay on the west side, and this is where the larger airport is located. Duty Free shops, restaurants, banking services, and specialty shopping are all available at this KOA Airport location. There are some International and overseas flights arriving here, and many interisland flights bringing international travelers into Kona via Oahu.
KOA car rental companies are located right at the airport, a short shuttle ride away, and are easily accessible, making renting a car in Hawaii very easy and convenient.
KOA has an open-air pavilion design, and is home to the Ellison S Onizuka Space Center, located near baggage claim. This little gem is dedicated to Kona native and first Asian American in space, Ellison S Onizuka, who lost his life on the Space Shuttle Challenger mission, January 28, 1986. This is a great way to spend some time while waiting for your flight.
Passengers with special needs can request assistance from the porter service, where wheelchairs and other needs can be handled. All restrooms are equipped for passengers with special needs. If you have any disabilities and will need specialized equipment for your car rental on this Hawaii Island, please let us know well in advance so we can arrange installation and make sure your Kona rental car is waiting when you arrive. Some car companies carry more specialized equipment and we are able to make those arrangements for you.
Tips for Renting a Car at Kailua-Kona Airport
When you pick up your car rental at Kona Hawaii Airport, you must have your driver's license with you. If you are traveling from another country, and your driver's license is not in English, you may also need an International Driver's Permit. This will not replace your driver's license, but will be in addition to it.
Make sure you know which car company you have booked your Kona International Airport car rental with. You will then look for that shuttle when you go outside after you have collected your luggage. Take your confirmation # and/or email from us with the confirmation # and all of the pricing details with you. This way you can make sure the costs are the same as when you booked. Always double check the pricing before you sign the rental agreement at the counter. Question any extra charges.
If you have any extra drivers that need to be added to your Kailua-Kona airport car rental, make sure they come with you to the counter, and have their driver's license with them. They will need that to sign onto your car rental.
If any drivers are between the ages of 20-24 years of age, there are some restrictions, so make sure you have booked the proper car – some cars are off limits to young drivers, or drivers with a debit card.
There is no need to rent a special vehicle here. Any rental car will get you where you want to go, except to the top of Mauna Kea, and no car company will allow you to drive that far up the mountain. Choose your best Hawaii car rental option by fitting in your "must have" options based on numbers and sizes of passengers and luggage. Look for the best priced vehicles for your passengers, including extra drivers, where required, and best young driver rates for 20-24 year olds.
Kona International Airport Information
Kona Airport car rental companies are all located right on airport grounds, and are accessible by shuttle from the airport terminal. Each car company group has a shuttle that will pick up customers from the airport and transport them over to the Kona car rental counters.
You will find Alamo Rent a Car, Avis Car Rental, Budget Rent A Car, Dollar Rent A Car, Enterprise Rent-A-Car, Payless Car Rental, and Thrifty Car Rental all located within the same area at the Kona International Airport car rental companies area. Each car company will have it's own car rental hours, which will be the hours of operation, and our system will only allow you to book your best car rental for Kona Airport when they are open.
Kona (KOA) Airport Car Rental Providers
CAR RENTALS IN KONA AIRPORT (KOA) FAQs